Voiceless Music Presents: Voiceless Music Meetup, a Networking Event For Young Creatives
BY SARAH LA'BERGE
"OUR GOAL IS TO GUIDE ARTISTS IN THE RIGHT DIRECTION," SAYS A PROUD ANTHONY OBAS, HEAD MEMBER OF VOICELESS MUSIC, AS HE SPEAKS TO A CROWD OF YOUNG CREATIVES WATCHING HIM WITH EAGER EYES. THE CROWD IS QUIET, AND MORE THAN READY TO NOT ONLY LEARN, BUT TO BECOME INSPIRED BY A DAY FULL OF EVENTS AHEAD OF THEM.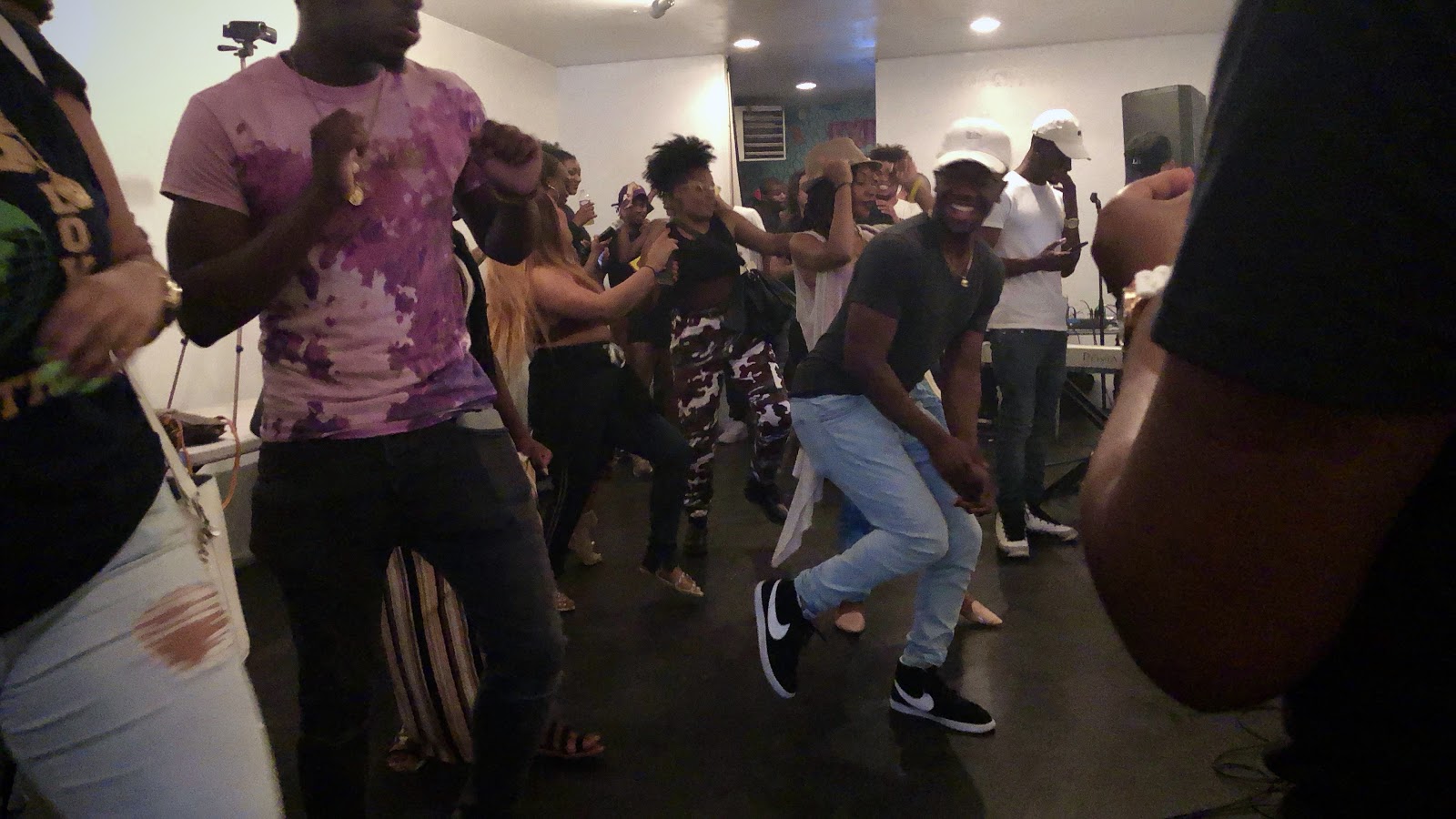 These eager, creative individuals were all gathered in the same Brooklyn Art Gallery to celebrate the first annual Voiceless Music Meetup, a day-long showcase presented by Voiceless Music. Voiceless Music is an innovative company dedicated to music promotions, marketing, events, and guiding artists down the path of success. The meetup took place at The Living Gallery in Brooklyn, New York, and succeeded in harmoniously bringing together hopeful minds working in art, music, finances, and much more.
Many attended the event, including like-minded entrepreneurs such as Seth Dollar, Founder of Children of The Summer -- a lifestyle and musical brand that advocates for individuality. Those involved in Underscore Ave., a collection of creatives based in New York, were also in attendance. Both groups from Children of The Summer and Underscore joined Obas in an opening speech and agreed that they were all on the same page. This "page" is one that focuses on the movement they are working towards; a movement that is all about the artist, the authentic artistic process, and individuality.
The meetup also included two educational panels. The first, conducted by Anthony Obas of Voiceless, and Regina Cho of Genius.com, centered around the importance of artists using resources such as Genius.com to transcribe and list their lyrics. This resource helps artists create an honest, deeper connection between what their music is attempting to convey and the fans that are listening to their work. Cho also touched on the subject of "making it" in the industry, and how to get to the point of notable success.
The second panel was held by Syracuse University rising senior La Toya Logan and her mentor, Tracey Crooks. This panel discussed the important topic of investing your money. Although it touched on just the basics of financing your career, it proved to be very helpful and intriguing, as many in the room continued to ask questions on how they could further their financial education and learn more on the subject.
Overall, the event proved to be full of exactly what it was meant for: inspiration, authenticity, and excitement. Anyone from artists to a meer bystander outside of the gallery was able to meet new faces and make connections that could prove to be very successful in the future. The event not only solidified Voiceless' intentions, but also showed those in attendance that Voiceless does what they do because of the music, and all of those involved in it, especially artists who are just starting out.
"The industry is going in a direction where everyone wants to be independent, nobody wants to be on a label. So I'm focusing on the branding of the artist, and how can we generate money, by cutting out the middleman," says head Voiceless member, Anthony Obas. The event accurately represented the idea of "cutting out the middleman" and making connections that are authentic and beneficial to creatives.
Lead Image Credit: Regan Hsieh